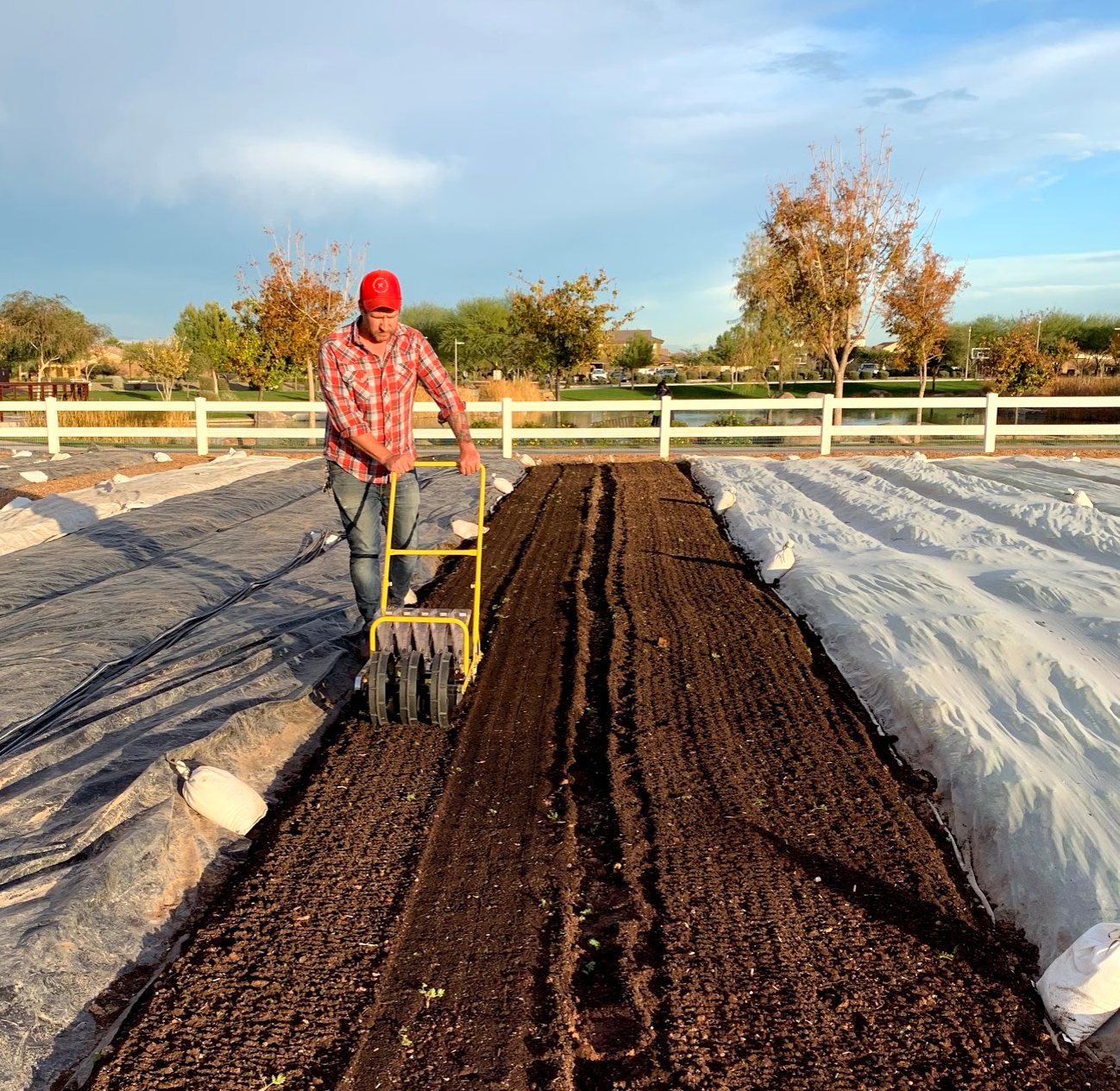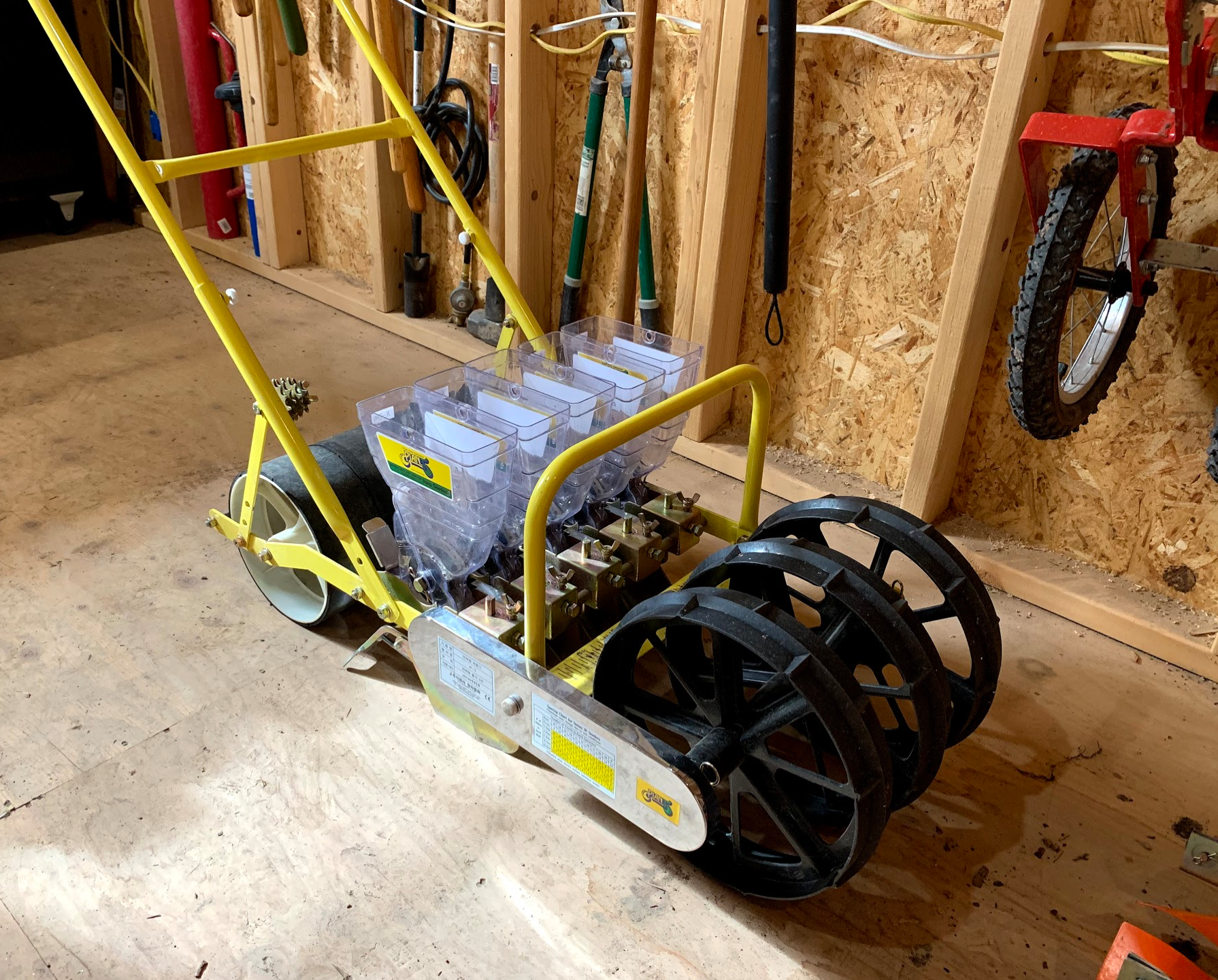 JP5 - Jang Seeder
Regular price

$1,770.00

Sale price

$1,750.00

Unit price

per
AT A GLANCE
Versatile - works with most common direct-seeded vegetables
Great for corn, sunflowers, lettuce, carrots, radishes, cover crops, and most other round seeds
Plant up to 5 rows covering 13" in width in a single pass saving you a lot of time
Plant multiple rows in perfect parallel alignment making future cultivation easier
Unlimited optionality - fill as few or as many seed hoppers as you need to get the perfect row configuration
Extremely accurate seeding

Works in most soil conditions
Description
TECH SPECS
Farmer Benefits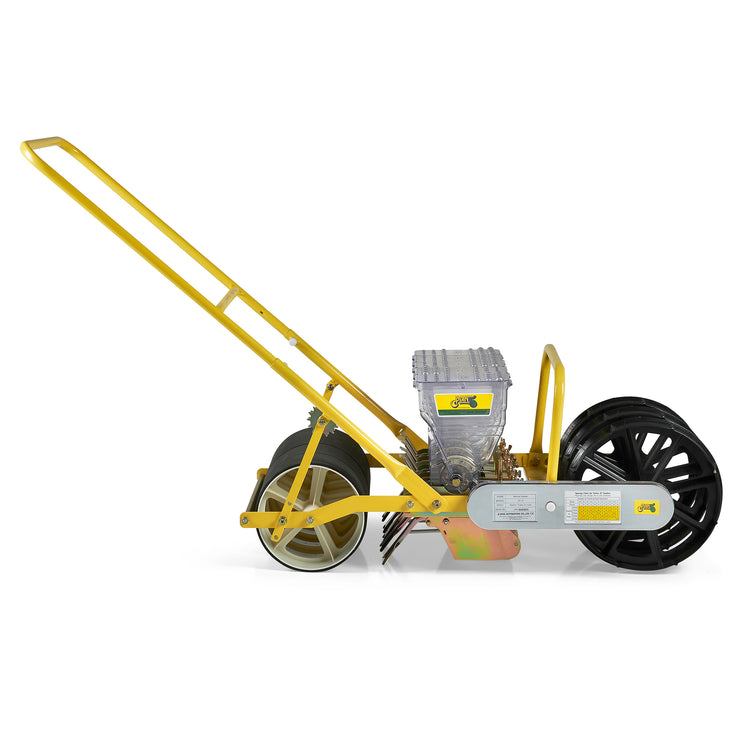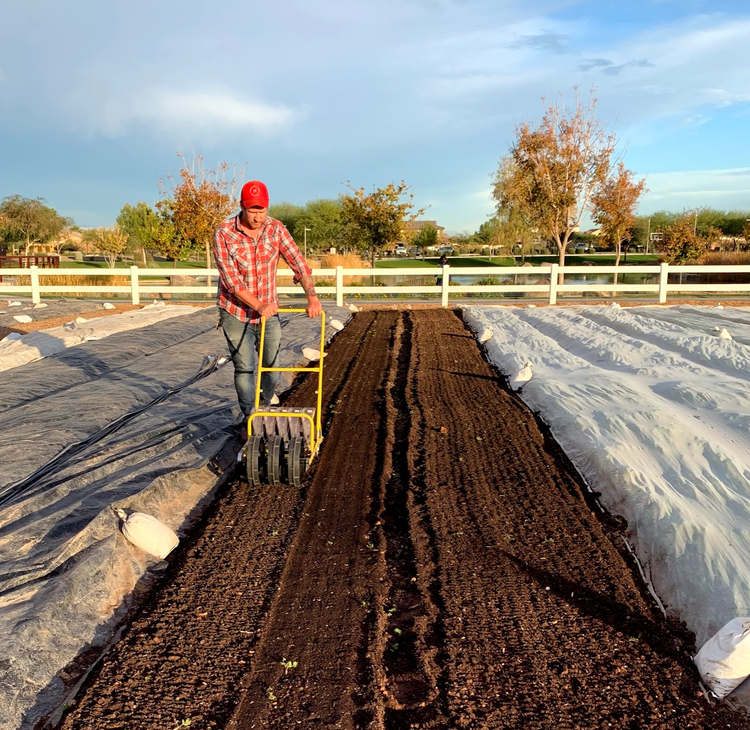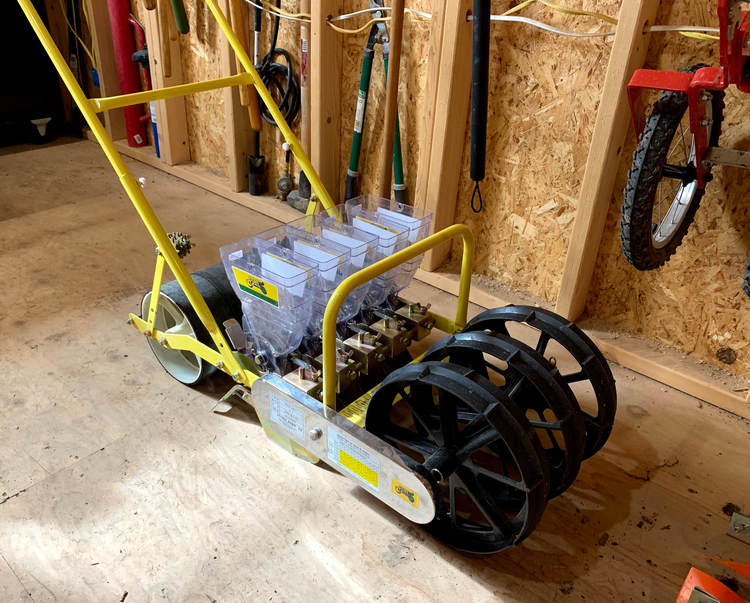 THE JANG JP5 – THE BEST MULTI-ROW VEGETABLE SEEDER EVER MADE
We offer the seeder by itself as well as a complete kit which includes rollers for the most common market gardening crops.
This is the JP5 seeder with narrow shoes only. It does not include any seed rollers.
The kit includes the Jang JP5 seeder with narrow shoes and 20 seed rollers.
5 F24: typically used for radish, lettuce, and other greens, with 6-10 rows on a 30" bed
5 LJ24: typically used for larger seeds like spinach or cilantro with 10 rows per 30" bed
5 X24: typically used for arugula and carrots with 6-10 rows on a 30" bed
5 Y24: typically used for salad turnips with 6 rows on a 30" bed
In The Field
tag your gear #paperpotco
More than meets the eye. This has been an absolute essential piece of equipment on our new farm. Aside from the flawless functionality, the JP-5 allows us to plan and seed rows more along industry standards than ever before. Our observations thus far is that the JP-5 has quite a bit of nuance to it. I would highly recommend testing it out before seeding your first bed. The shoe depth and seed spacing take a bit of time to really dial in but once you get the hang of it, it runs like clock work. Also, know thy seed! The rollers that come with the complete kit are typically used for my densely planted seeds. I would consider looking at getting extra rollers for anything that is planted more than 2.5" apart. A quick hack, we use electrical tape to change a 24 hole roller to a 12 hole roller by taping one side of a roller. This allows us to plant seeds at intervals greater than 2.5" apart. All in all, this tool allows for more efficient work flow and a steady, precise deliverance of seed that allows you to more accurately plan your crop yield.
The 5row Jang seeder is just about fool proof...you're gonna get perfect seed drop and soil cover no matter how chunky your soil might be. This seeder works great in our notill system and is proving to be a total game changer on the farm.
Absolutely a must have if you are planting any large plots of land. Very simple to use and plants evenly in less than ideal conditions. Could not ask for better service.
The JP5 is easy to use and Curtis and Diego are the best! This seeder is a huge time saver! Thank you for super customer service!
I am so excited to be using my new JP5! We are a small farm and i have literally walked MILES every year with my JP-1 direct seeding carrots. The kit includes a good selection of seed wheels, although I am partial to XP-24 for carrots and lettuce so I'll be ordering a few of those as well.