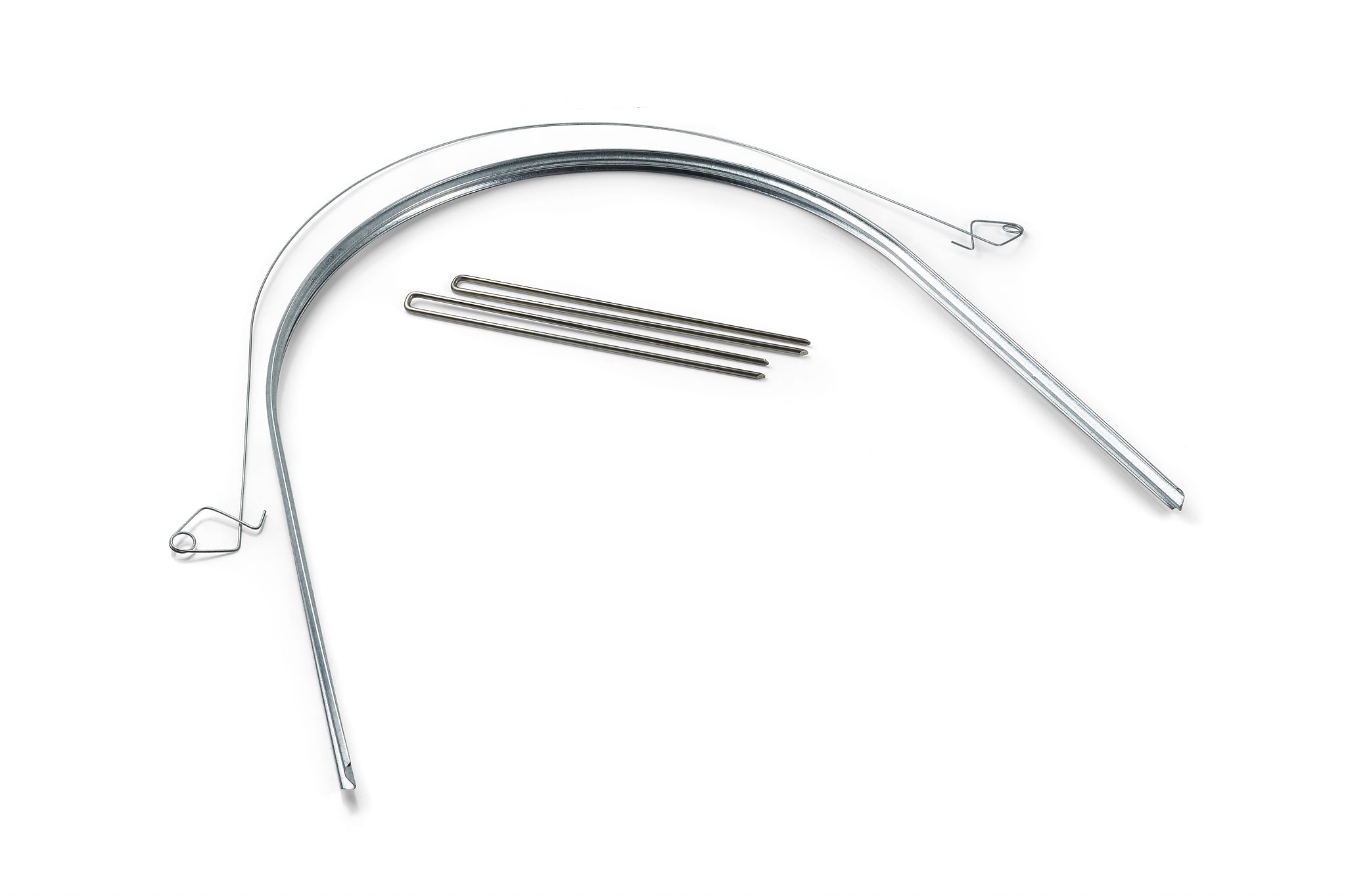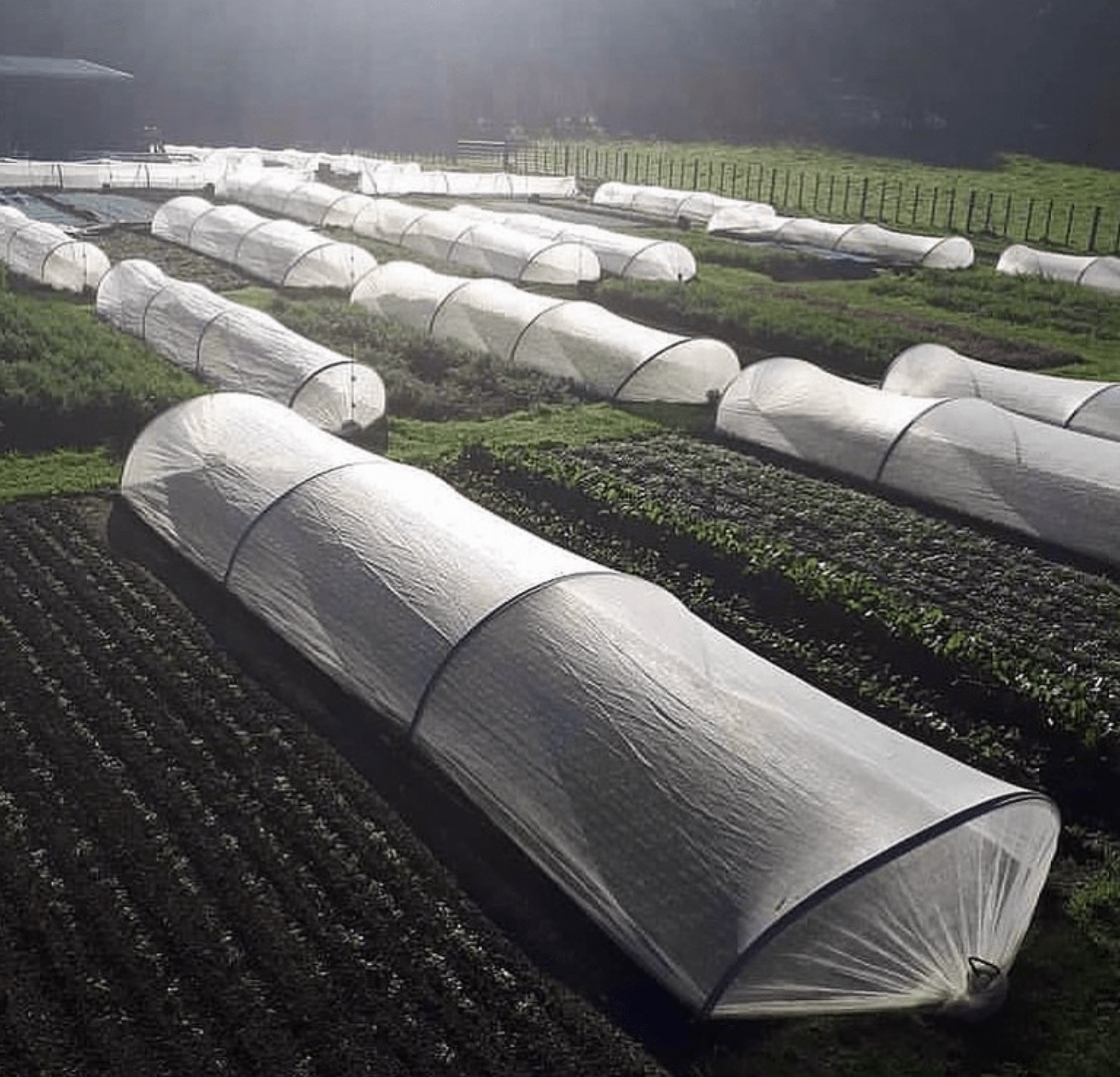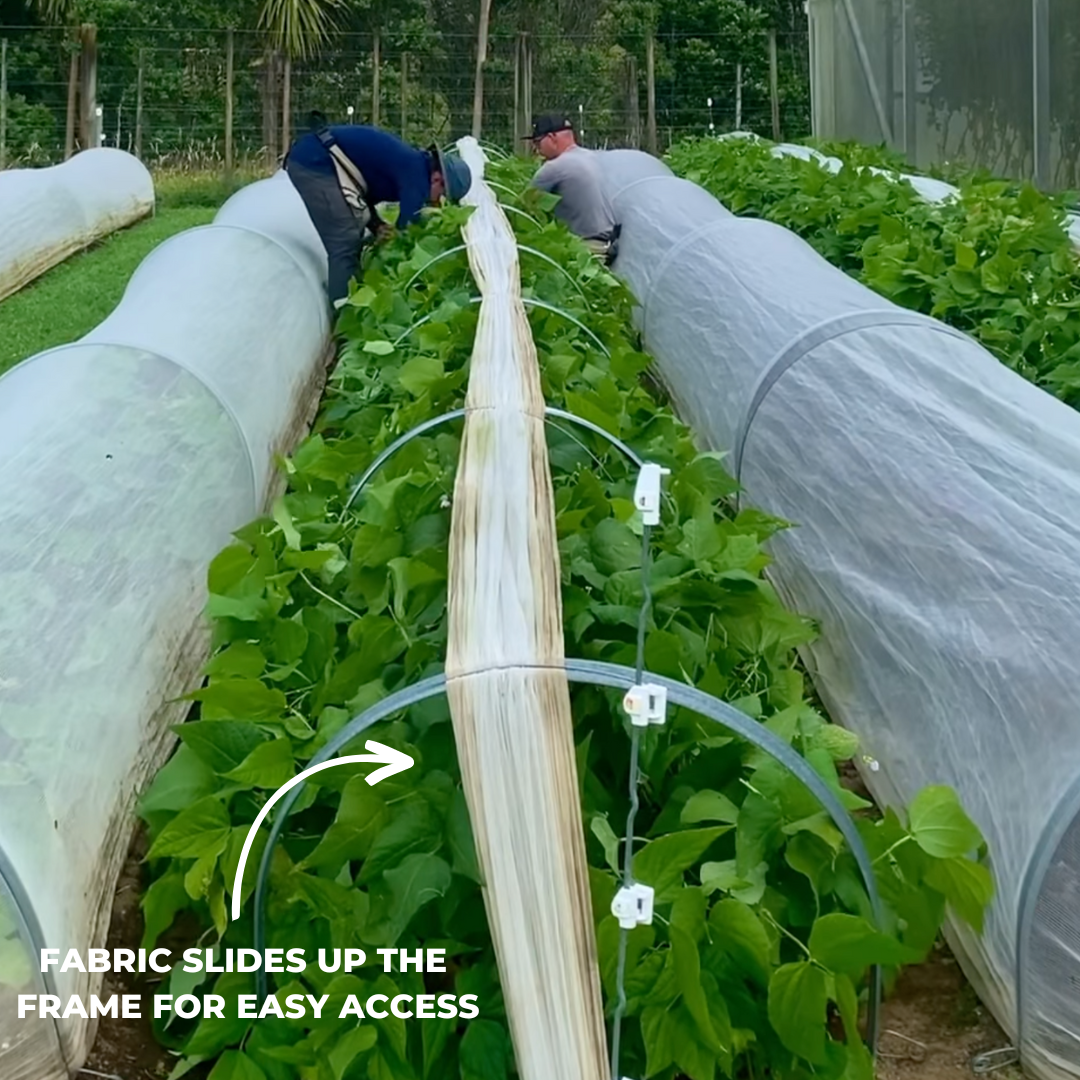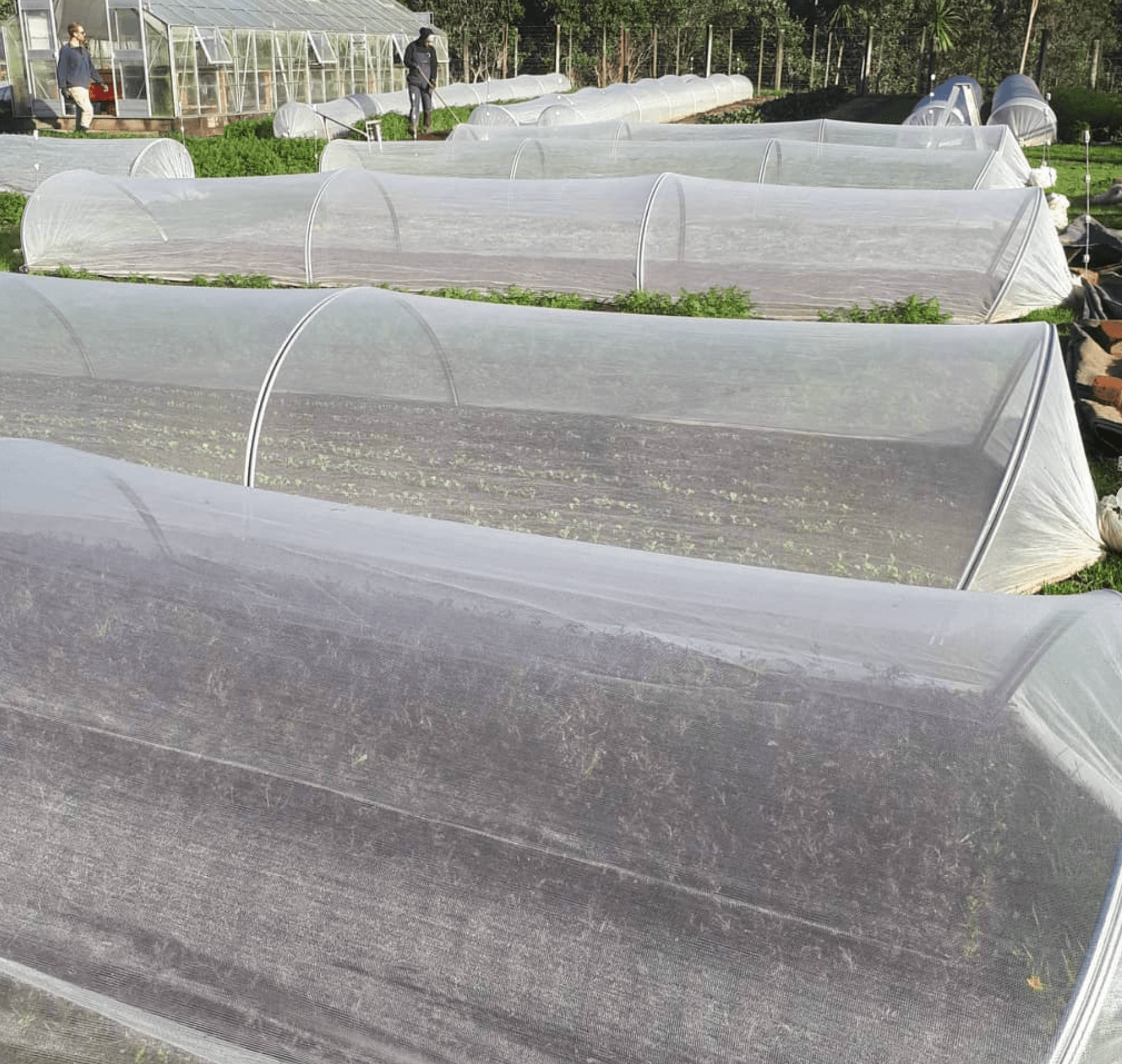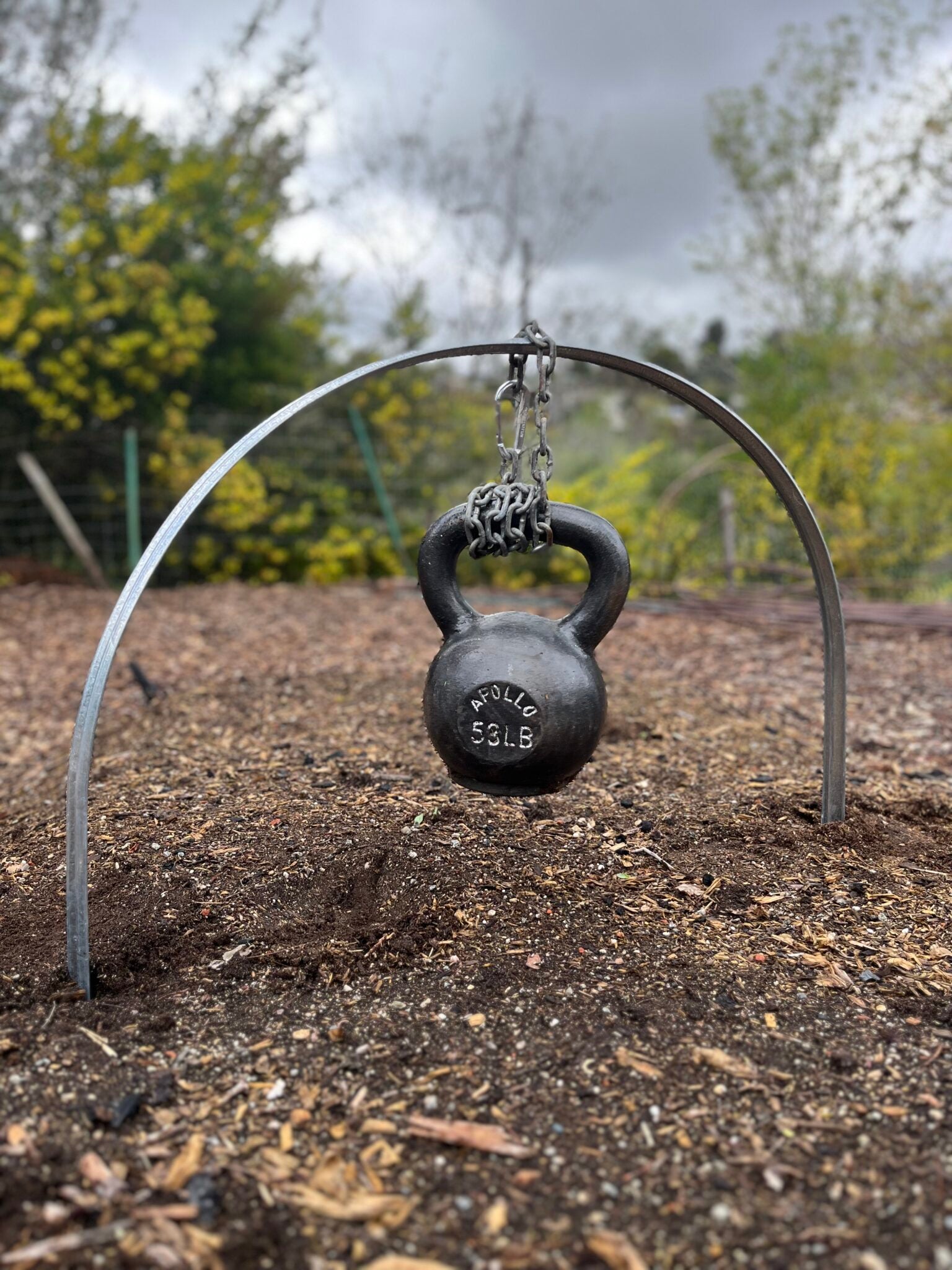 Kwik Hoops Low Tunnels
Regular price

Sale price

$179.00

Unit price

per
AT A GLANCE
Low-cost season extension - 55% cheaper than tunnels
Designed for extreme conditions - more durable than other systems

Portable - easy to move around the farm

Compatible with most agricultural fabrics

Versatile - use inside a high-tunnel for added protection or outside to protect field crops

Note: Heavy clay or rocky soils might require extra steps during installation
Bulk discounts on orders of 8 or more 25-packs. Email us for details.
Description
Tech Specs
Farmer Benefits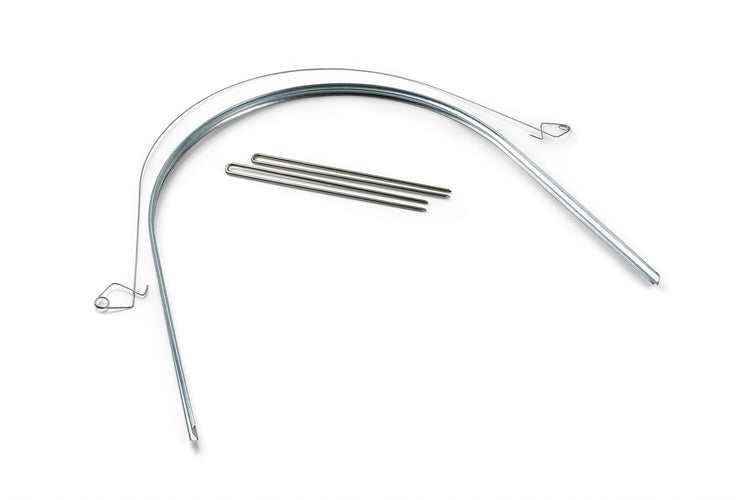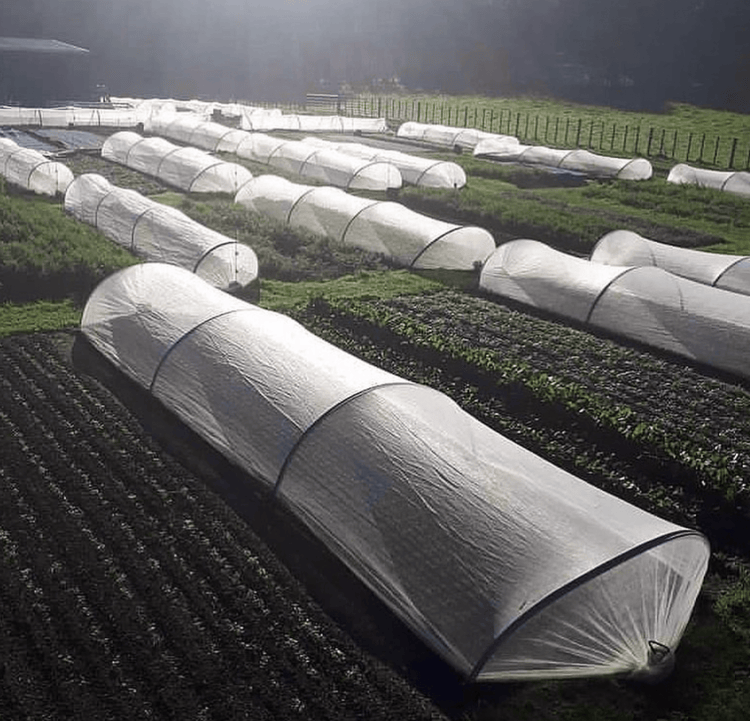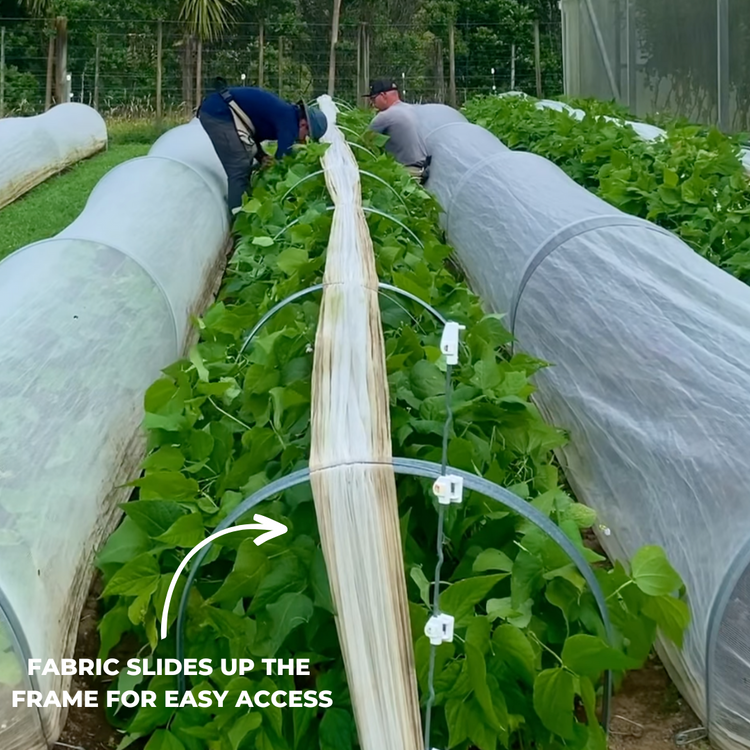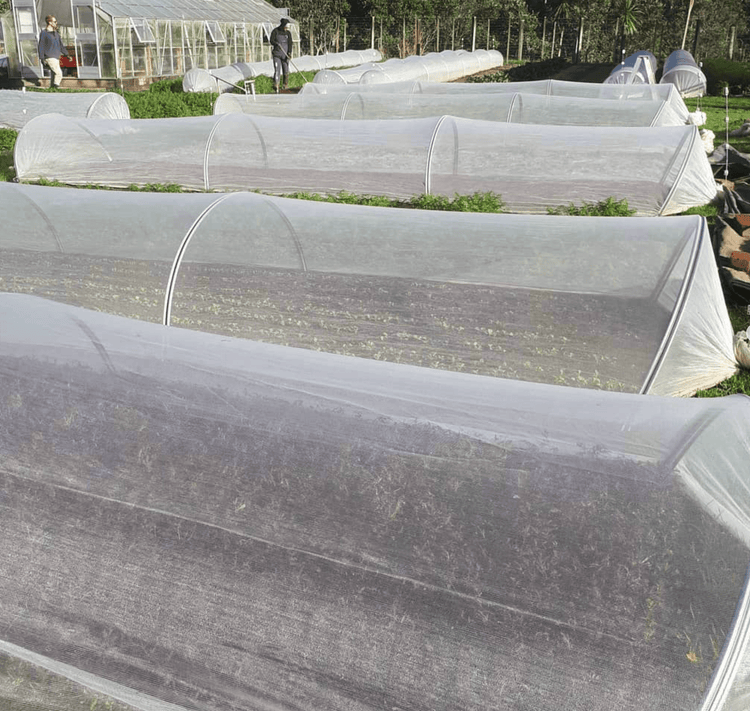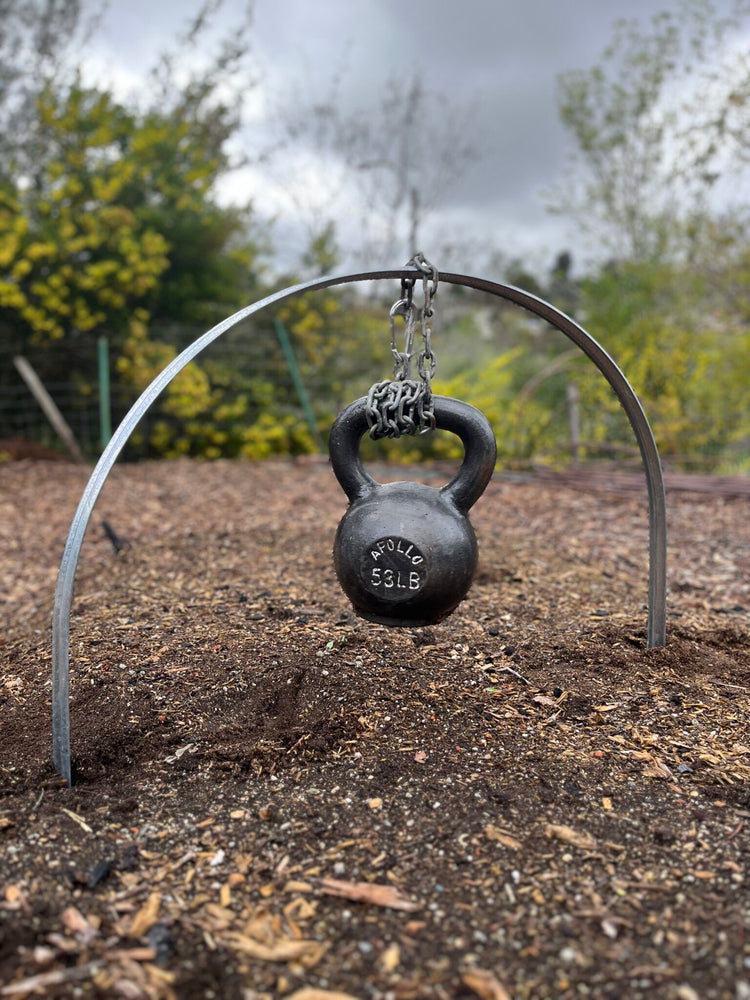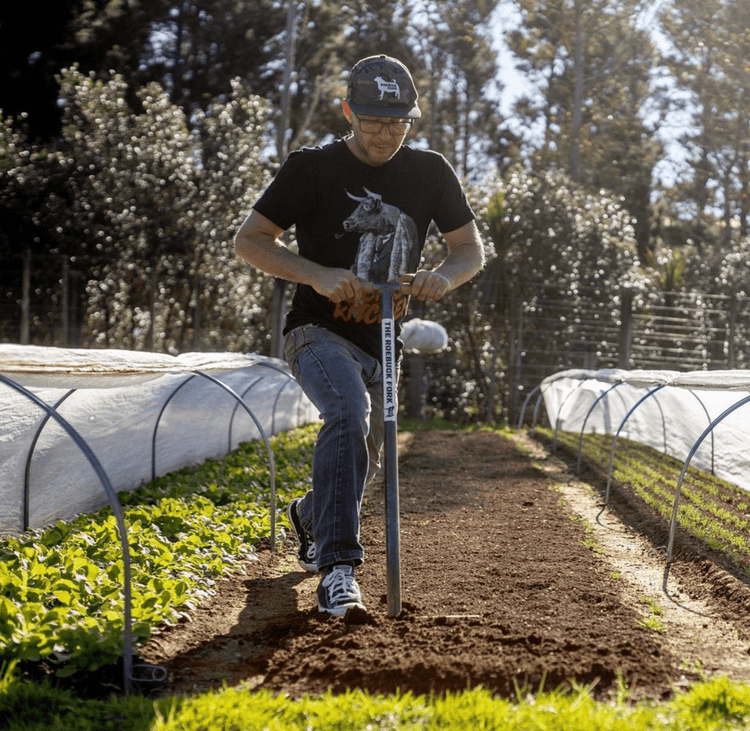 DEEP DIVE
NEED A CUSTOM QUOTE?
We offer bulk discounts on six or more packs. Please email us at hello@paperpot.co to get a bulk-discount quote and place an order.
All bulk orders include free cover fabric.
Order 6-9 packs and get a roll of FrostFighter Level 2 for free – a $120 value
Order 10-17 packs and get two rolls of FrostFighter Level 2 for free – a $240 value
Order 18 or more packs and get a large roll of InsectaNet for free – a $895 value
Extend Your Season to Make More Money
Portable low tunnels make it easy for farms to protect crops from insects and the elements.
Kwik Hoops are compatible with ALL agricultural fabrics giving you the flexibility to use the system year-round in all conditions.
Grow when others can't.
Add frost blanket or plastic onto Kwik Hoops to create mini in-the-field greenhouses. The microclimates under the hoops can help speed up crop growth in the cooler times of the year, enabling you to have a product to sell when others can't.
**Ensure your customers get your crops and insects don't. ** Protect your crops from insects using insect netting with Kwik Hoops.
Low Tunnels Made for Extreme Conditions
Cheaper tunnels and homemade PVC hoops will fail in high wind conditions.
Kwik Hoops have been tested in some of the windiest locations in New Zealand being exposed to +70mph winds.
Each hoop pairs with a retaining wire.
The retaining wire quickly clips onto the hoop making fabric fast and easy to secure.
Despite being made for extreme conditions, Kwik Hoops can also be used inside larger tunnels for an added layer of protection.
No sandbags, no problem.
Kwik Hoops make it easy to access your crops without lugging around heavy sandbags.
No cumbersome ropes, wraps, or knots get in the way, making it easy to harvest crops and vent the tunnels.
You can vent the tunnel by sliding the side of the film up or down the sidewalls of the low tunnel system; the retaining wire will hold the covering in place.
Kwik Hoops setup is quick and easy.
One person can set up a full low tunnel in minutes, making them the fastest low tunnel systems on the market.
Kwik Hoops are simple to install, and you can make a tunnel any length to suit your needs, from 10 feet to 100s of feet long.
The hoops should be spaced to suit your local conditions – this might be as close as 5 feet apart for a windy site or farms with loose soils. They may be spaced as much as 10 feet apart or more for more protected sites.
Push each leg of the hoop into the ground down to the depth of the pre-punched hole.
Angle the end hoops slightly outward – approximately 15 degrees.
Place your covering over the hoops and pull it tight end-to-end. You can bury the ends of the covering or tie them off around a stake to hold taught.
Install the retaining wire over the fabric, securing it by clipping it to the hoop.
A Completely Portable Tool
Unlike caterpillar tunnels which aren't easy to move. Kwik Hoops can easily be moved around the farm as needed.
They are perfect in the field or can be used inside tunnels to add an extra layer of crop protection.
Finally, a complete system allowing you to protect crops where you need it, when you need it.
Recommended Kwik Hoop Spacing:
Generally, the windier the location, the closer the hoops need to be spaced.
In windy locations, hoops should be spaced 5 feet apart, requiring 21 hoops per 100-foot bed.
In normal conditions, hoops can be spaced as far apart as 10 feet requiring 11 hoops per 100-foot bed.
Space hoops closer in loose or sandy soils or if using a fabric (like plastic) that is impermeable to the wind.
In The Field
tag your gear #paperpotco
We are trying to move away from cat tunnels because they take a long time to move and we're always locked into 4 bed blocks. These low tunnels work great and are the perfect solution when it comes to flexibility. I love being able to cover 1 bed here and there.
Couldn't give this 5 stars until we see one full season of use, but initially impression is that it appears to be high quality.
Decided to try this insect net because the width worked with our new Kwik Hoops and we didn't want to cut the 10' Agribon barrier from another supplier. The Insectanet is a lot stretcher compared to what we currently use. Initially I thought it was pulled taught enough over the hoops (8' spacing) but it sagged once the sprinkler was turned on; was worried that it would rip/tear from too much tension when I was initially installing it over the hoops. I re-tensioned the net even tighter with a stupid mount of pressure and it held up just fine with only a little sagging once the sprinkler was turned on. Didn't conduct a side x side comparison with the Agribon, but it seems that the Insectanet allows more sprinkler irrigation to pass through onto the beds. We have been running the sprinklers for only 15minutes during the current summer heat (90F ), there seems to be more than enough irrigation passing through to cool the crop and keep the bed wet.
We are using this net with Kwik Hoops. There are no issue with installation but we are concerned that it might tear if we don't release the wire springs, which isn't a big deal as releasing the springs isn't all that time consuming. But to be honest, we will probably release the spring regardless of the type of fabric/plastic as we transition to different seasons.
Our beds are 50', so we cut the roll in half. The cut end didn't fray initially, but since we knotted the fabric on the end I am not too concerned about fraying becoming an issue. I am also curious how much stretch will remain in this fabric once it is removed from the hoops in about 2 months. Will try to remember to provide an update this fall.
These Kwik Hoops are a great investment as we build our farm up. Just wish these were available a couple years earlier before we purchased all this 9ga wire, 1/2" emt, bender, rope, carabiners, etc. Current method of using emt and wire hoops are awkward and time consuming. Lately we have gotten tired of wrestling with the old method of hoop building and just decided to take a chance with weather and pests forego even putting them up. I can install these Kwik Hoops by myself and hang the fabric in about 10-15 minutes. We have heavy soil here, but pushing both ends into the ground at the same time isn't difficult if you are able to straddle 30" beds. Initially we are using 8' spacing for the hoops to hold up insect net, which seems to work ok with our windy weather in Southeast Nebraska. Now we just need to figure out how to repurpose all this emt.
The only con for us is that it takes a bit more time to release the wire and raise the fabric to access the beds. We are concerned that we will wear a hole in the fabric/plastic without releasing the wire. Perhaps this shouldn't be a concern for us? Even with this extra step to remove the wire, this is still a more efficient and solid hoop design.
Thanks Diego et. al. Keep up the good work and bringing this sort of innovation to the field.
They install very easily and all around work like they should. They look and feel very durable, and I'll definitely be purchasing more as my farm expands.
We are a no-till permanent bed farm and make a full time living. I bought a 100 foot setup to trial. We get 50 mph wind gust and it held in place. I love the clean look and not having to use sandbags or shovel soil.
I plan to invest in more over time to ensure we have frost protection at the ready in the shoulder seasons and pest control as needed on certain crops.
We have used a combo system of 9 gauge wire with 6 kwik hoops (every 25 feet and on ends) effectively as well.
My one critique is that we have a 36 inch bed top so wider hoops would be ideal, but we make it work.