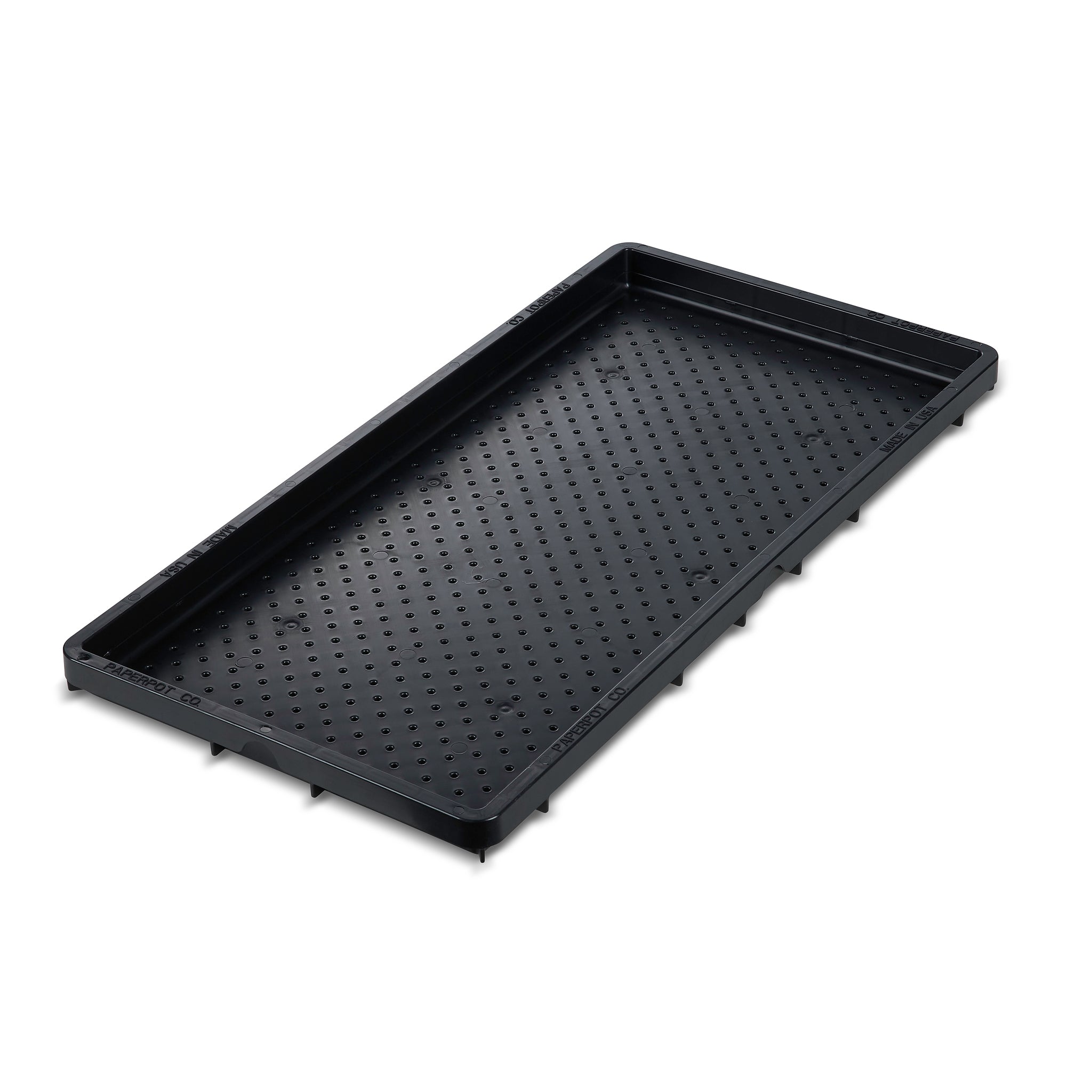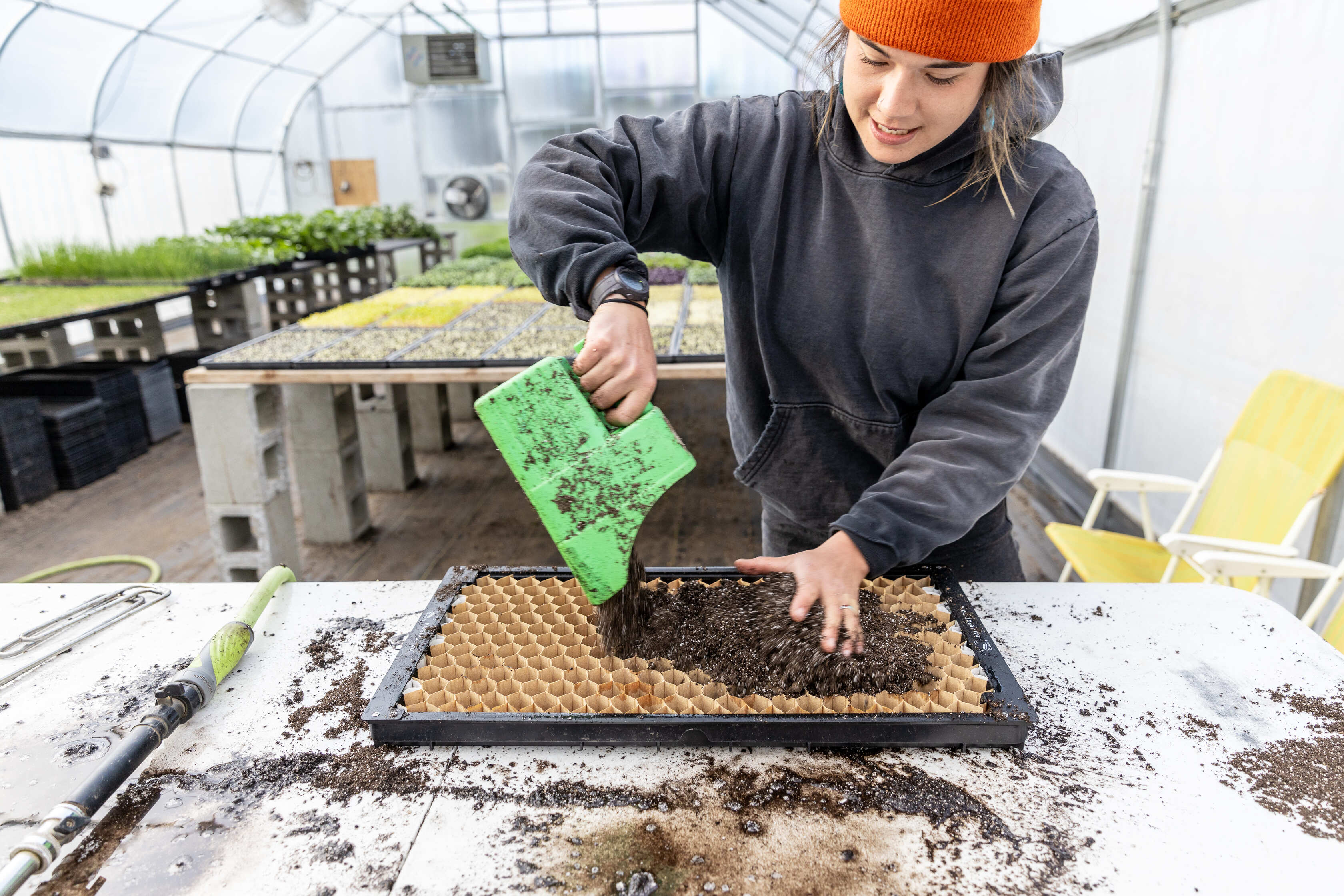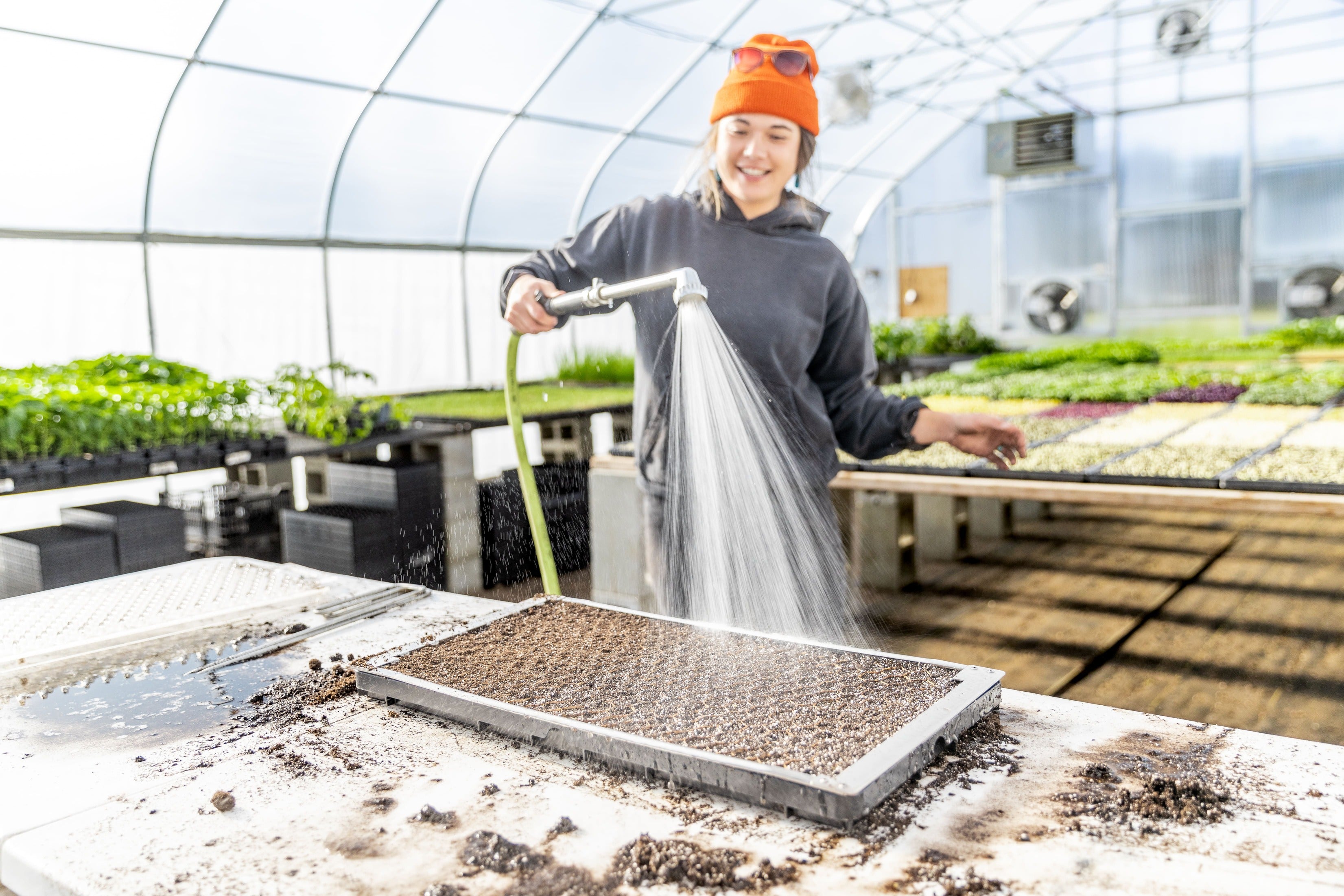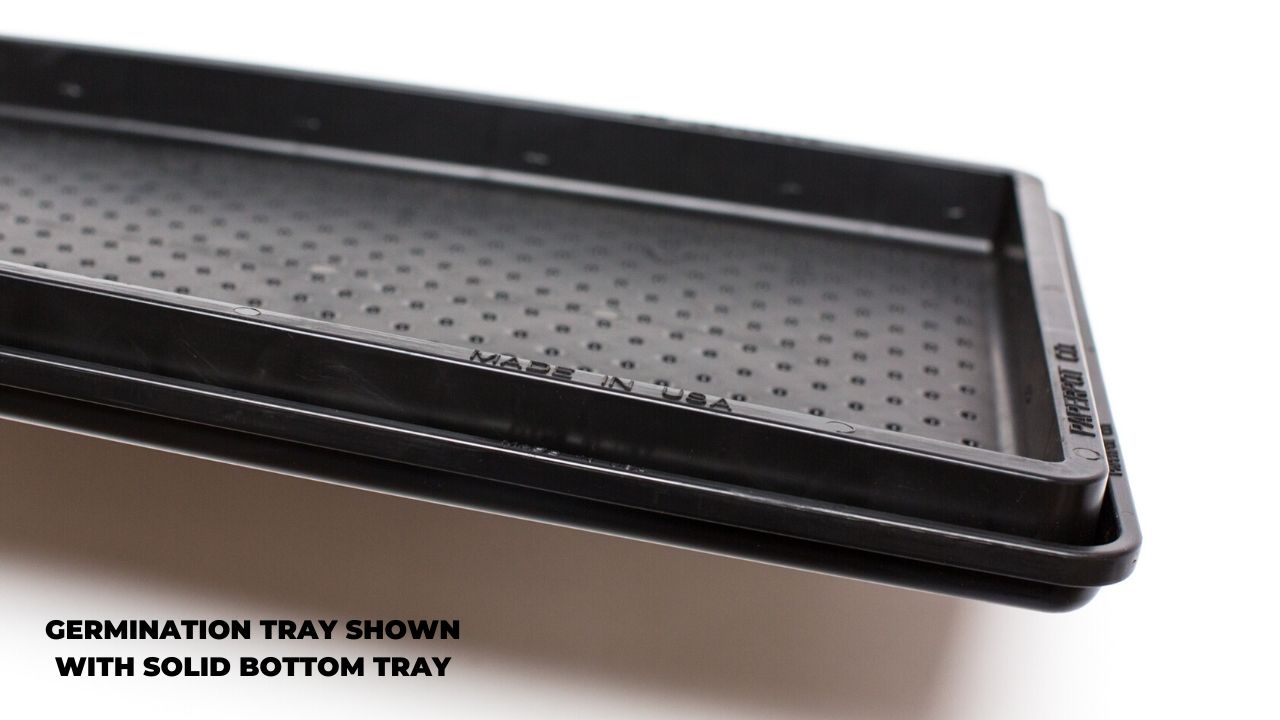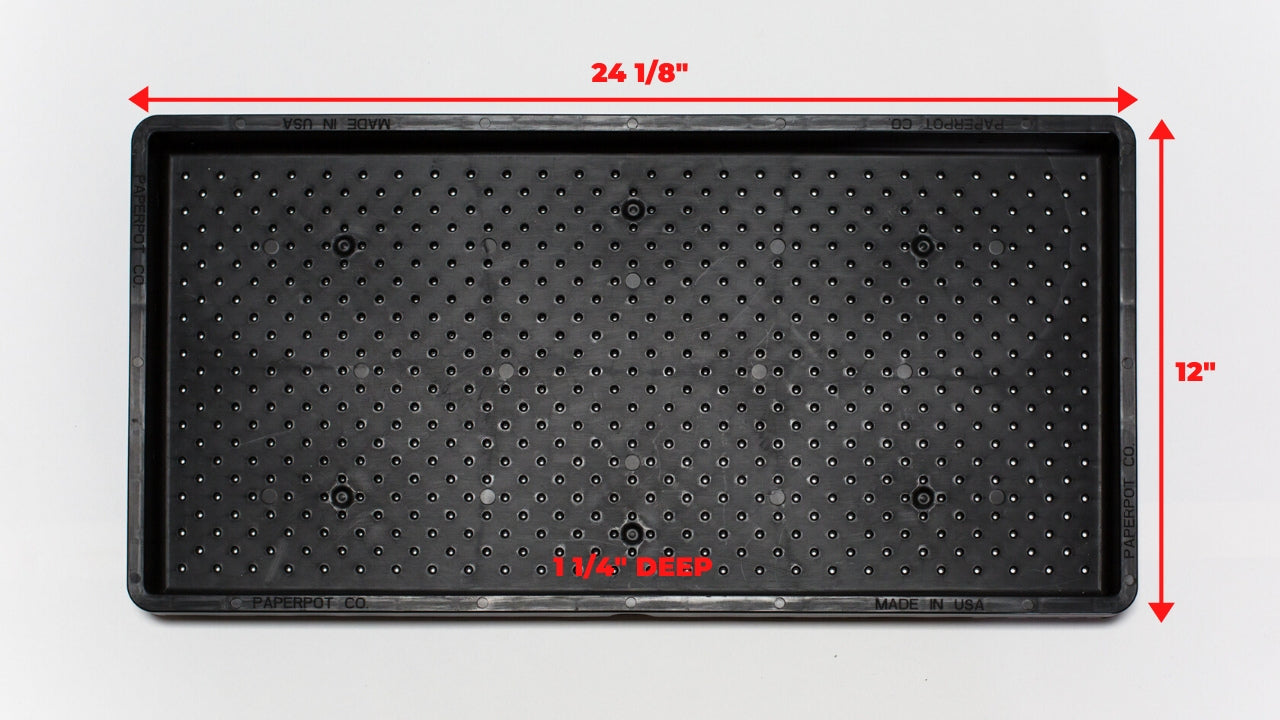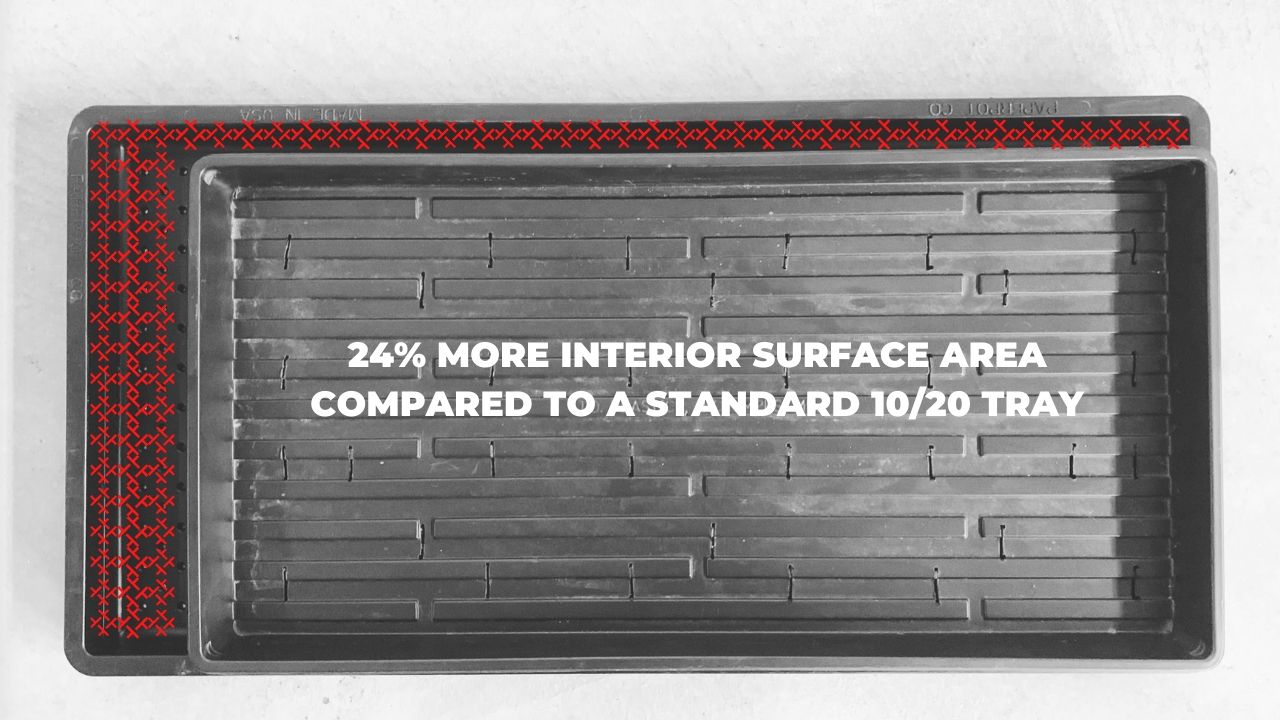 Paperpot Germination Trays
Regular price

Sale price

$85.00

Unit price

per
AT A GLANCE
Heavy duty - engineered to last for twenty years
Quality materials - 

UV-treated, BPA-free polypropylene

Versatile - great for microgreens and wheatgrass
Sustainable - made from recycled plastic and 100% recyclable
American Made
Description
Tech Specs
Farmer Benefits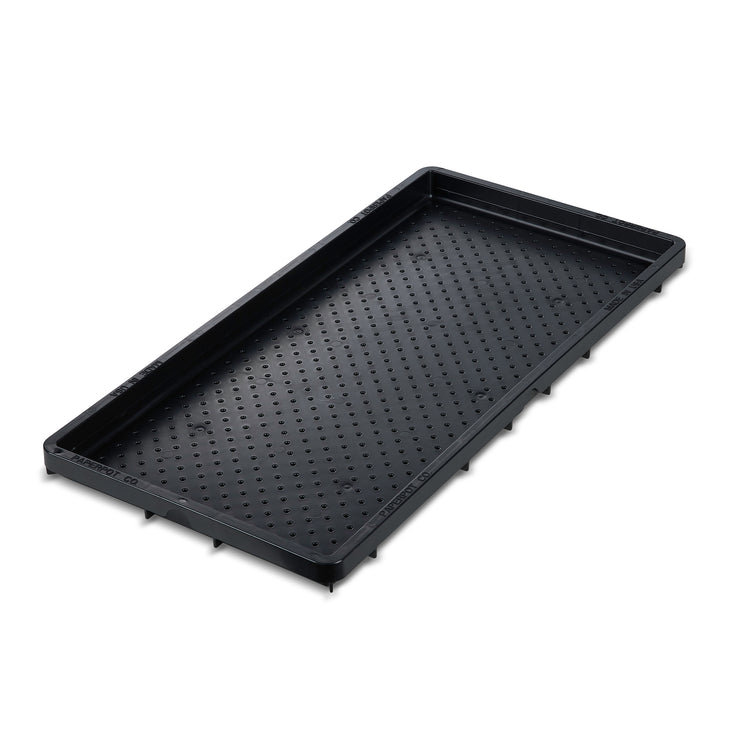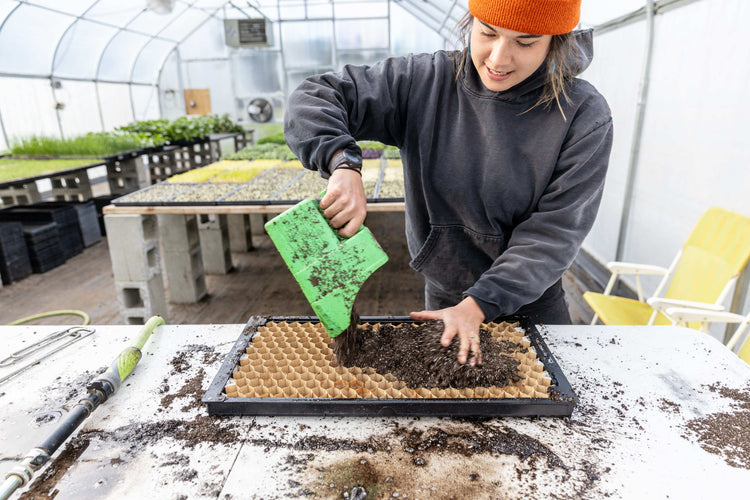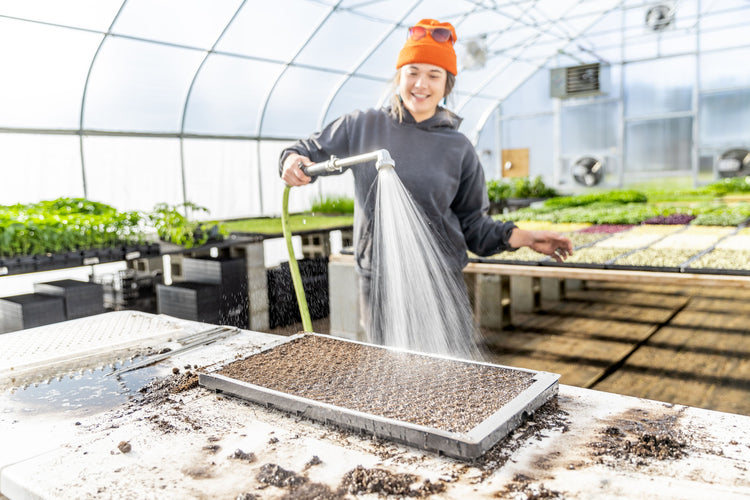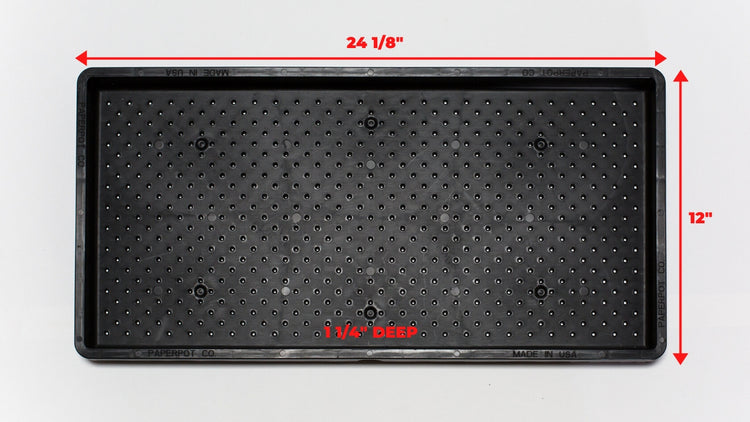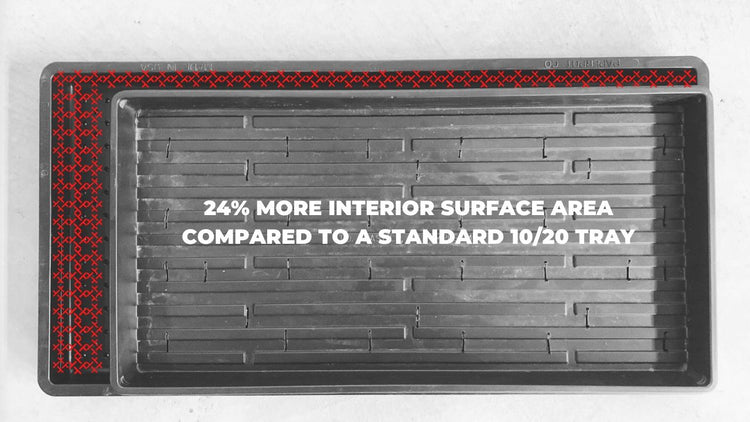 Paperpot Trays
Tough. Durable. Reliable.
DEEP DIVE
Tired of cheap plastic trays that keep breaking?
Paperpot trays are the answer!
Invest in a tray that will last a lifetime.
Paperpot Germination Trays are rigid yet flexible. They're practically unbreakable and should last you a lifetime.
These heavy-duty trays are made from recycled, UV-treated, BPA-free #5 - polypropylene.
Great for microgreens!
Paperpot Germination Trays are perfect for growing microgreens and wheatgrass.  The bottom holes allow water to drain out, and they are much tougher and long-lasting than typical thin-walled germination trays.
Interested in bottom-watering?
Our Paperpot Solid Bottom Trays (sold separately) pair perfectly with our Paperpot Germination Trays, enabling bottom watering and preventing soil and water from the Germination Trays from dripping onto lower surfaces.
Increase plant growth!
Our Germination Domes (sold separately) are an optional component of the Paperpot system, fitting perfectly onto our Paperpot Germination Trays to create the optimum environment for seed germination.
Germination domes create the perfect microclimate for seeds to germinate.   Germination domes and heat mats can be combined to create the benefits of a germination chamber.
If you have plants growing slower due to cold temperatures, then you can use the germination domes to increase temperature and humidity at the tray surface.  This can be a valuable strategy for farms with heated or unheated greenhouses.
Please Note: Our Paperpot Germination Trays have a larger footprint than standard 10/20 nursery trays.  Check your shelving to ensure the Paperpot Germination Trays will fit as expected.
In The Field
tag your gear #paperpotco
I have 60 or so of these for microgreen production. Oldest ones are 3 years or so old and are holding up very well. Have spent time in germination chamber, greenhouse, outside left in fields or on wagons. Never broken one yet. Very good product.
These trays are strong and sturdy. I can hold a tray that is full of seedings with one hand and not have it bend or break like your regular 1020 tray. Before switching to the paper pot system I even bought "heavy duty" 1020 trays - let me tell you, they don't really compare to the paperpot.co trays. This isn't going to be a recurring expense like 1020 trays.
First, I love they are made in the USA. They are a rugged, rigid tray that can handle considerable weight, especially when occasionally picked up in an awkward manner to move around when necessary.
They are also easy to clean and stack up afterward.
Everything is extremly sturdy, these should last for years too come!
These are not flimsy throw-away trays. My small farm has used each tray dozens of times and they're still in great shape. Not only are they useful for the paper pots, they're used for microgreens, sunflower, and pea shoots. As my farm as expanded I've ordered more and more to have this as the only product to use for my purposes.